Eunice Graham, age 95, of Monroe, passed away on Wednesday, December 12, 2018 at Aster Assisted Living. She was born on October 15, 1923 the daughter of Jay and Mamie (Seffrood) Larse in Wayne Township, WI. Eunice and Roy Graham were united in marriage on August 7, 1971 at Wiota Lutheran Church..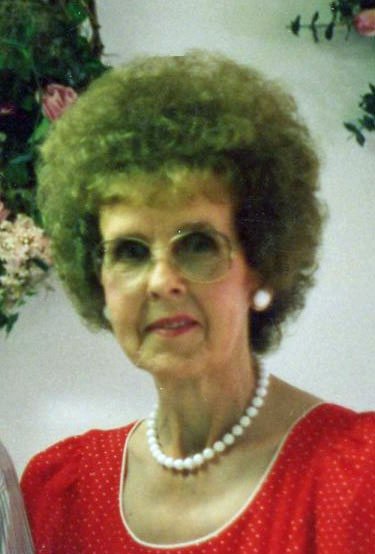 Eunice, in her earlier years was employed with the South Wayne Variety Store and the State Bank in South Wayne for 11 years. In her earlier years she was an active member of the Wiota Lutheran Church and the Wiota Lutheran Church Women's Circle. She also enjoyed raising and training race horses with her husband Roy, which turned out to be a very profitable hobby. In later years she spent her time reading books and watching sporting events on Television. She seldom missed a Badger, Brewer or Packer game. Eunice was a person of deep faith and love of family.
She is survived by her son, Donald (Carin) Miller of Gratiot; step-daughter, Patricia "Patti" fiancé (Jim Gottschall) Townsend of Highland; 2 grandchildren and 4 step-grandchildren; and 2 great-grandchildren and 2 step-grandchildren; several nieces and nephews. She was preceded in death by her parents, husband, Roy; brothers, Charles and Harold Larse; and sister, Joyce Kant.
Funeral services will be Monday, December 17, 2018 at 11:00 A.M. at West Wiota Lutheran Church with Rev. Traci Maass officiating. Burial will follow in West Wiota Lutheran Church Cemetery. Visitation will be Monday December 17th, from 10:00 A.M. until time of service at 11:00 at the church.
Condolences may be sent to the family at: shriner111.com. Hanson Funeral Home, South Wayne, is serving the family.